BARKINGSIDE ART CLUB HOST BIG DRAW 2018
LET'S PLAY WITH PAINTS!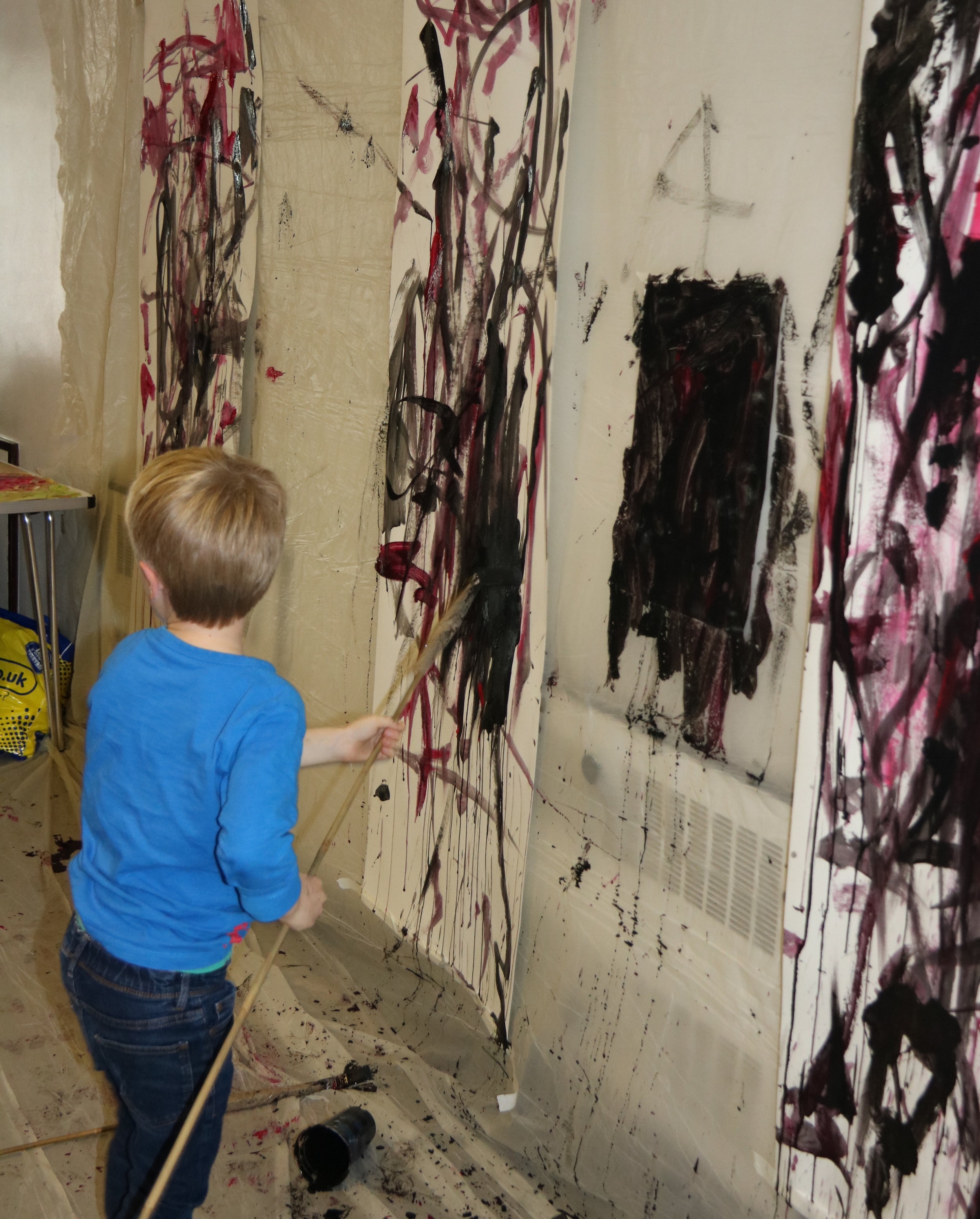 As part of the annual international Big Draw festival, Barkingside Art Club has organised a series of events aiming to promote awareness of inclusive visual art education, and encourage diversity within our local community.

We kicked things off with our 'Let's Play With Paints!' event at the Fullwell Cross Library, where both children and adults were able to utilise conventional and unconventional art techniques. It was such a pleasure to see families creating art together and using our DIY Giraffe brushes and pens, dipping leaf brushed is pots of paint to create large and small scale masterpieces, using the projector to create collaborative mural paintings, taking inspiration from Henri Matisse by playing around with extension painting and the smallest participants enjoying our toddles sized easels! We were so impressed with both children and adults letting their artistic side flow with the paint and embracing the atmosphere of community art creation.
BAC is all about inclusivity! As you may know we have been running SEN hour every Friday for SEN children who attend mainstream schools. As these sessions are free, with all materials and guidance provided, we rely on donations to keep these sessions going. As part of The Big Draw we have organised an Art Auction in order to raise funds to do just that, you can buy artwork at the Group Exhibition or online to help us! We send special thanks to Seth Benjamin who donated with marvellous painted marbled, and other artists who donated their artwork – you are all wonderful! If you'd like to learn more about SEN hour and donate please have a look at our SEN Hour page.
This years Big Draw event was a huge success, but we couldn't have done it without all of the people who attend our workshops and support us! We would like to thank our friend Kate of Rich Hair Salon for sponsoring Let's Play With Paints! thus allowing the ticket price to be reduced to only £1.00! We also wanted to thank Redbridge Libraries for their continuous support and allowing us to use the windows of Fullwell Cross Library for the Group Exhibition. And last but definitely not least, we wanted to thank everyone who has volunteered their time and energy to help us run the event! It was one to remember - we can't wait for next year!
Exhibition of LOCAL ARTISTS & AUCTION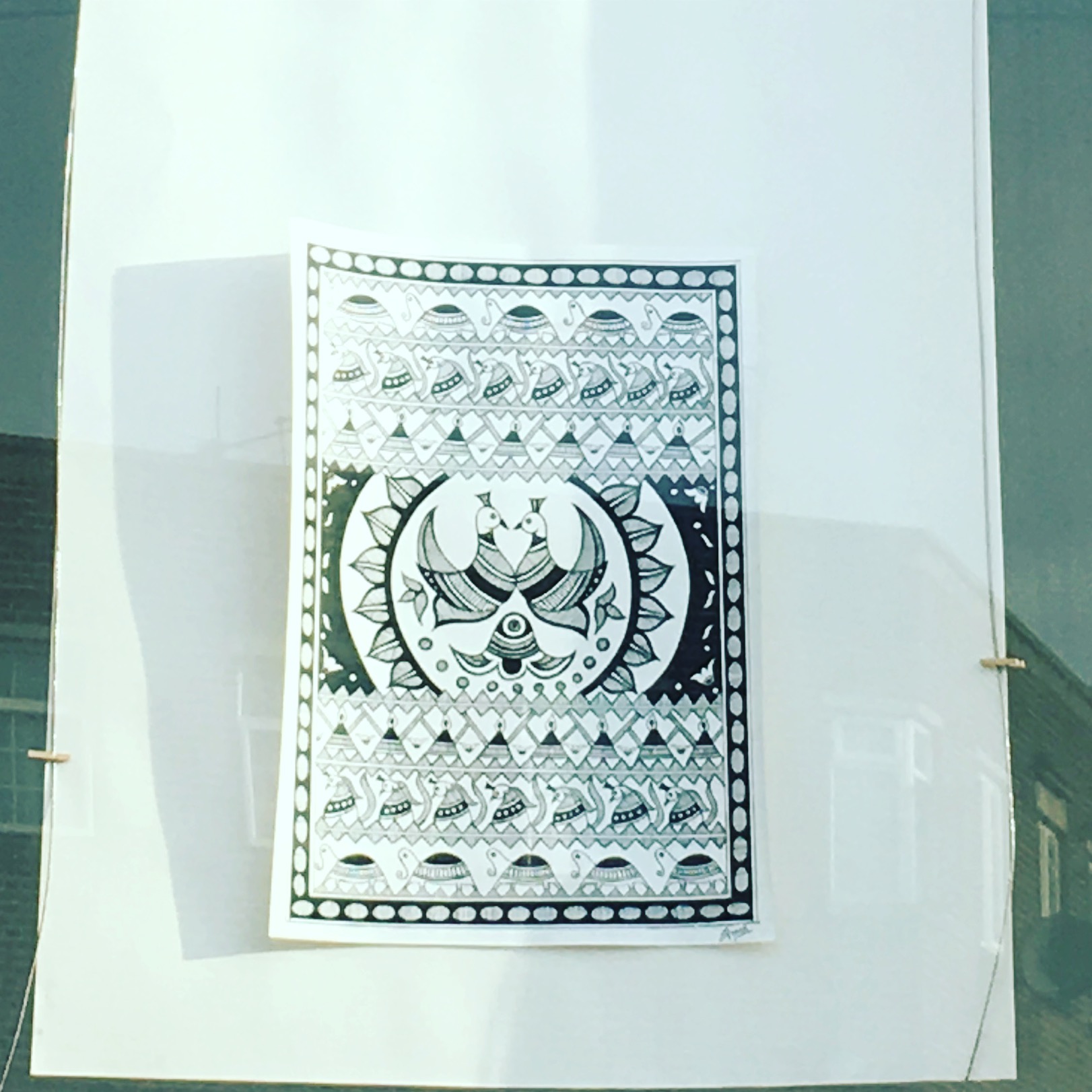 The theme of inclusive play was also explored by our guest artist Seth Benjamin, who created a live drawing during the event in conjunction with our theme of 'play'. We know the participants of our event were equally as impressed by his work as us, so have a look at Seth Benjamin for his process video as well as other marvellous work! What's even better you still have the chance to see his drawing in flesh at our Group Exhibition in the windows of Fullwell Cross Library until the 3rd of November amongst other artists like: Sonia Ali, Nina Gore, Nadia Khan, Jacob Hind, Eliyah Qureshi, Maya Kurdoglu and Marta Zenka, all of whom embraced play in their own unique way!